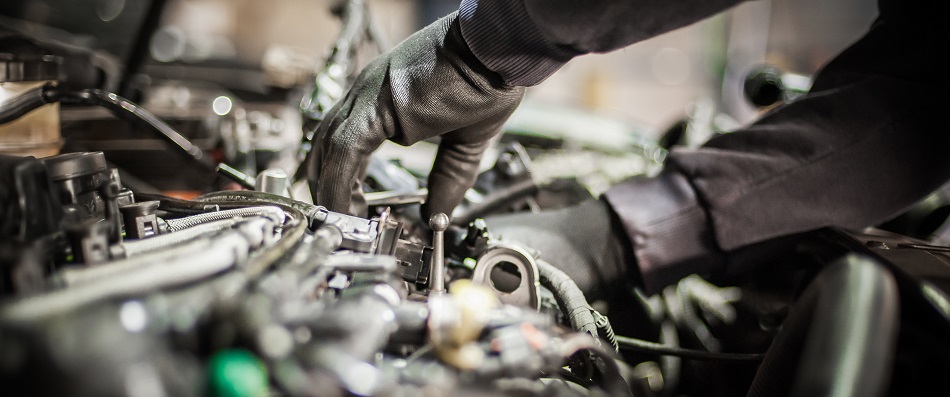 Power Steering Fluid Service in Austin, TX
What Is a Power Steering Fluid Service?
Power steering fluid has a usable lifespan. At some point, you will need to flush the power steering fluid in your vehicle and replace it with new fluid. Since power steering is the system that allows you to control a 2,000-pound object (or more) with minimal effort, it's pretty clear that ensuring your power steering is operating at an optimal level is critical. If you've ever driven a classic car or truck that doesn't have power steering, you can imagine what would happen if your power steering went out.
How Does Power Steering Work?
Have you ever been driving around Austin, TX, and wondered how your power steering works? Power steering reduces the amount of effort needed from the driver to turn the steering wheel. Without power steering, steering your vehicle would be much more difficult. Power steering uses either a hydraulic system or an electrical system to assist the driver with steering the vehicle.
Power steering that utilizes a hydraulic system relies on a hydraulic pump, the engine's power, and the hydraulic fluid to steer the vehicle. With the combination of the hydraulic pump and the vehicle's engine, it applies force on the steering gear by pumping hydraulic fluid through the power steering pump. The power steering fluid is stored in a slightly pressurized form within the power steering reservoir, and this pressure increases as steering demand increases. If your power steering pump needs repair, Elite Import Auto Service is your top choice. So, give us a call if you have any questions regarding the steering system on your Mercedes-Benz, BMW, Land Rover, Chevrolet, or other vehicles.
Unlike hydraulic power steering, electrical power steering relies on an electrical motor and sensors on the steering column. By analyzing the input from the steering wheel, the Electronic Control Unit (ECU) sends a signal to the electronic motor, which is located on the end of the steering column or on the steering rack itself. This motor then turns and aids the driver with the steering process. We at Elite Import Auto Service in Austin have been performing power steering repairs on a multitude of vehicle makes since 2003, and our owner Dan Mize makes sure their Expert technicians go through extensive auto repair training.
Some Signs Your Vehicle Might Need Power Steering Fluid Service
Whining or squealing noise - If there is a whining or squealing noise while turning your steering wheel, chances are that your power steering needs to be inspected or repaired. The power steering belt may also be torn or damaged. This is a more serious issue, and if this occurs, you should bring your vehicle to Elite Import Auto Service in Austin as soon as possible.
Vibrations on the steering wheel - This could mean that the power steering belt is damaged or loose. Getting this resolved as soon as possible is absolutely necessary, as the power steering or internal steering pump could malfunction and fail.
Difficulty turning the steering wheel - Power steering is designed to make steering much easier and convenient for drivers. If your steering wheel is stiff, there is a problem with your steering system, in which case you would need to come into Elite Import Auto Service for a power steering fluid exchange or repair. If you notice that you have difficulty steering, getting this issue inspected by our knowledgeable technicians as soon as possible is a must.
Power steering fluid leak - If you notice that there is a fluid leak near the steering gear or rack, chances are that you have a power steering fluid leak. If there is a leak, this does not allow the hydraulic power steering system to work properly and can cause severe damage to the rest of the power steering system. If you are in Austin, Texas, Cedar Park, Texas, Georgetown, Texas, Leander, Texas, Round Rock, Texas, or nearby, you can come to Elite Import Auto Service in Austin to address any power steering problems.
Your vehicle wanders or pulls to one side - This often indicates that there might be a damaged steering gear or a leak in the left or right seal. Premature steering gear wear can be caused by a lack of lubrication from the power steering fluid, so you should also check for any power steering leaks when replacing a worn steering gear. We at Elite Import Auto Service in Travis can also check for leaks when you bring your vehicle in.
Your Quality Shop for Power Steering Repair
Bringing your vehicle to an auto repair shop that knows about your vehicle's specific parts and has experience in power steering repair is essential. If you are in the 78758 area or nearby, that shop is Elite Import Auto Service. We specialize in automotive repair and preventative maintenance and can also perform routine services on your vehicles, such as regular maintenance and tune-ups.
Reasons You Should Do Business With Us:
Transparency
Honesty
Integrity
We are Experts
Years of Experience
To schedule an appointment with Elite Import Auto Service in Austin, give us a call at 512-873-8680 or schedule an appointment online. Elite Import Auto Service - Professional Bumper-to-Bumper Service of Your Investment!.